{{ notice }}
{{ warning }}

Learn How to Save A Life
Now you can access St. John Ambulance's lifesaving first aid and CPR training. From anywhere, at anytime. Certification and Awareness courses available now.
First Aid Training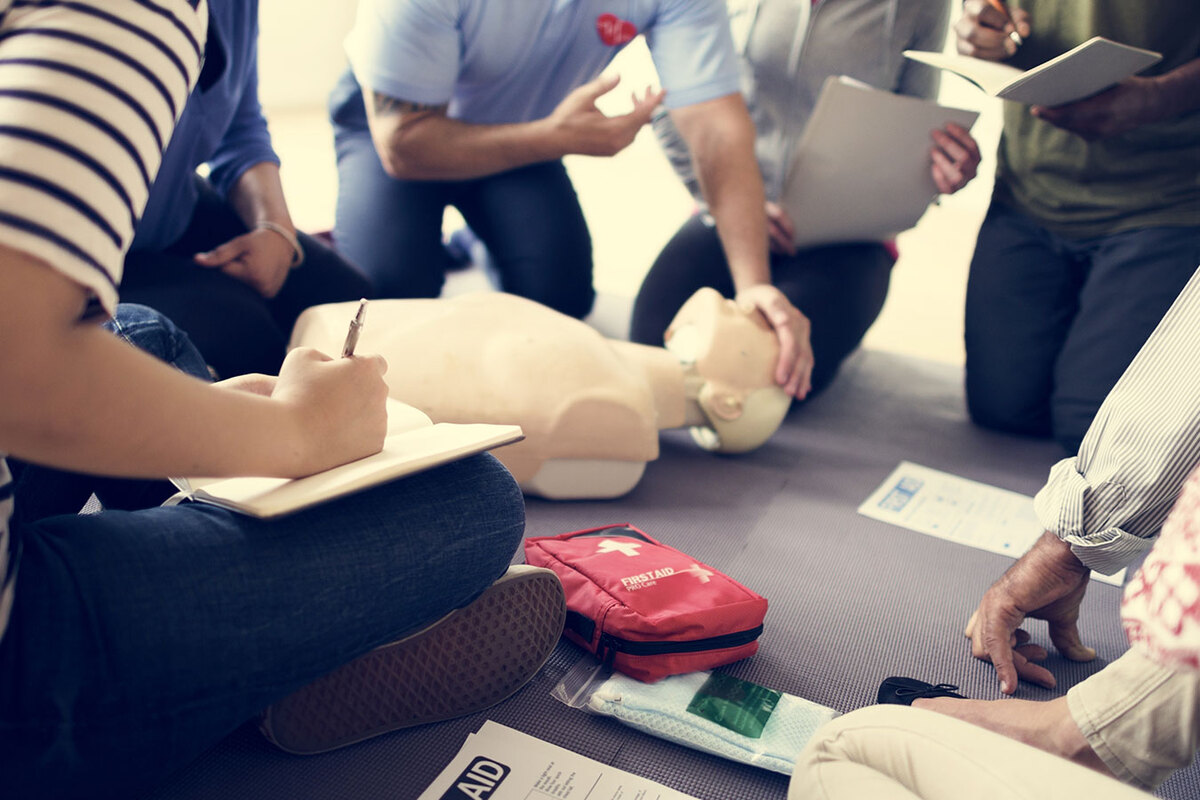 First Aid Training & Certification
Our most comprehensive, state-of-the-art training programs are available for individuals and business and communities. Choosing St. John Ambulance for first aid training will give you life-saving skills and support communities across Canada. Every workplace is different and our objective is simple, to help employers prevent and reduce the frequency and impact of workplace injuries. By implementing a performance-based training program, St. John Ambulance will help strengthen a safety-oriented culture within your workplace.
Classroom Certification Courses
Engaging and interactive, complete with simulations, videos, quizzes, and other features designed to peak your interest
Browse Online Safety Courses

When you train with us, you give back to your community.
St. John Ambulance is a registered not-for-profit and charitable organization. With thousands of volunteers across the country, we put the proceeds from online and in-person training to work - training volunteers, engaging seniors and youth, and responding to critical emergencies.