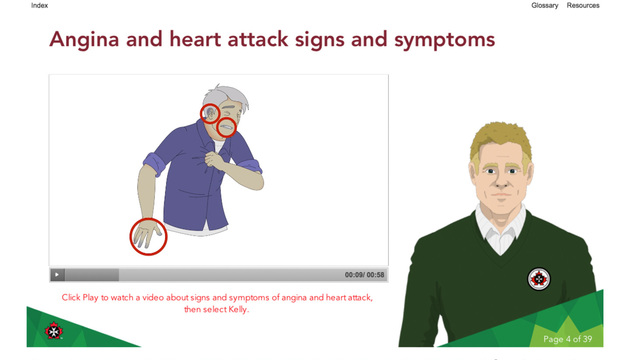 Awareness Training Intermediate First Aid – Level C CPR
Description
This awareness course covers all the skills in Emergency First Aid plus first aid for other injuries and illnesses including head and spinal injuries, fractures of the upper and lower limbs. This course includes AED and Level C CPR training (Adult, Child, Infant, and 2-rescuer resuscitation).
Interactive course design with simulations, videos, and illustrations, with built-in knowledge checks and quizzes to test what you've learned.
Cost covers online course.
If you would like to upgrade to a certification after completing the awareness course. Email us today
Course Outline
Roles & Responsibilities of First Aiders and Emergency Scene Management
Adult Resuscitation
Two-Rescuer CPR – Adult Resuscitation
Child and Infant Resuscitation
Medical Conditions
Emergency Scene Management – Trauma Casualty
Severe Bleeding and Amputations
Wound Care
Burns
Eye Injuries
Secondary Survey
Chest and Abdominal Injuries
Bone and Joint Injuries
Environmental Injuries