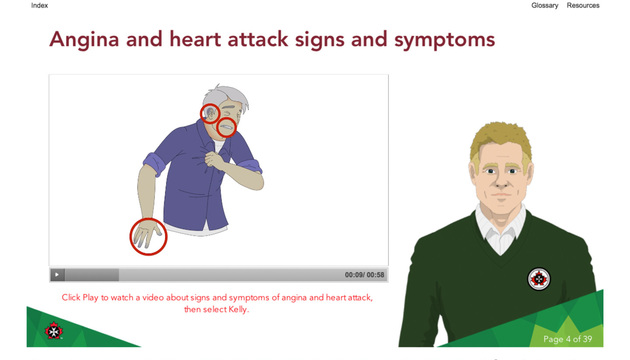 Intermediate First Aid – Level C CPR Certification
Description
This course includes all skills and knowledge of the Basic First Aid plus provides a broader scope of first aid care when further away from medical help. This course includes fracture management, splints, environmental exposure and much more. Hands on learning in CPR for infants, children and adults will help the student retain their knowledge and skill. Intended for individuals in higher hazard work environments.
Take your theory modules online and then book your in-class practical training.
Cost covers online course and in-person training
This certification is only available in Manitoba. Blended learning is not available in NT/NU.
Course Outline
Roles & Responsibilities of First Aiders and Emergency Scene Management
Adult Resuscitation
Two-Rescuer CPR – Adult Resuscitation
Child and Infant Resuscitation
Medical Conditions
Emergency Scene Management – Trauma Casualty
Severe Bleeding and Amputations
Wound Care
Burns
Eye Injuries
Secondary Survey
Chest and Abdominal Injuries
Bone and Joint Injuries
Environmental Injuries