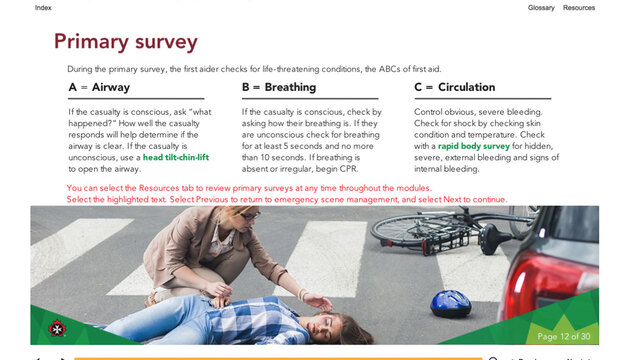 Basic First Aid – Level C CPR Certification
Description
The role and responsibility of a workplace first aider is having a basic knowledge of how to recognize an injury/illness and to provide lifesaving first aid care until medical care takes over. This course offers training in CPR for infants, children and adults, AED and emergency situations such as choking, bleeding, asthma and allergic reactions. Intended for individuals in low hazard work environments.
Take your theory modules online and then book your in-class practical training.
Cost covers online course and in-person training
This certification is only available in Manitoba. This course does not meet WSCC requirements.
Course Outline
Roles & Responsibilities of First Aiders and Emergency Scene Management
Adult Resuscitation
Medical Conditions
Emergency Scene Management – Trauma Casualty
Severe Bleeding and Amputations
Burns
Eye Injuries